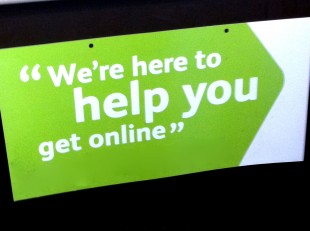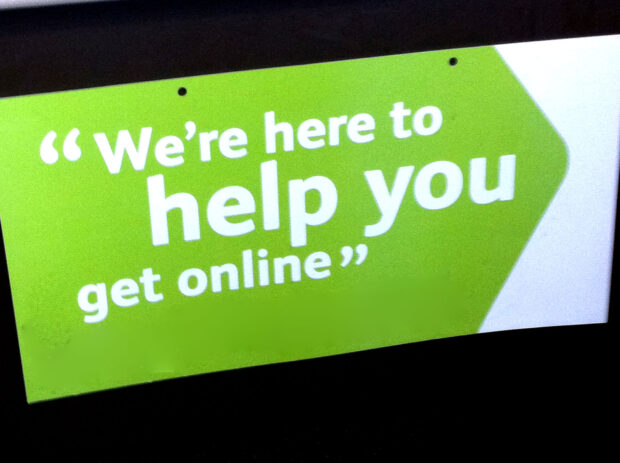 As a team we're quite often asked about how people can help digitally excluded people go online.
That's why we've put together useful and practical information for people to use to help people and organisations go online.  I often use this to help with talks we give on Digital Inclusion.  I thought it would be useful for other people to see what our current top tips are!
1. Sign up to our digital inclusion charter and support the work we are doing across public and private sector.
2. Visit go-on.co.uk for the latest activity/tips on how to get involved as an individual or as an orgnisation. For example on the Go ON UK website there is a dedicated map that sets out the nearest wifi for people and other resources near where you live. Or you can help their recent partner programme - Go ON North West – which will boost the Basic Online Skills of every person, small business and charity.
3. If you're an organisation, ensure that any plans you create embed digital inclusion principles; look through our checklist  to see if your plans are on the right track.
These are just some of the things we're talking about at the moment but I'm sure there are a whole host of things that we're missing out on and I would love to hear more about what others out there find really useful!
Eventually we think all support should be easily accessible and put in one place - that's why we're working with partners including Go ON UK to establish digitalskills.com as the trusted source of information about good quality help available to get people online.
If you are part of an organisation that is interested in signing up to the charter, getting further involved in digital inclusion or if you have any other tips or suggestions, contact the digital inclusion team at: 
digital-inclusion@digital.cabinet-office.gov.uk
.