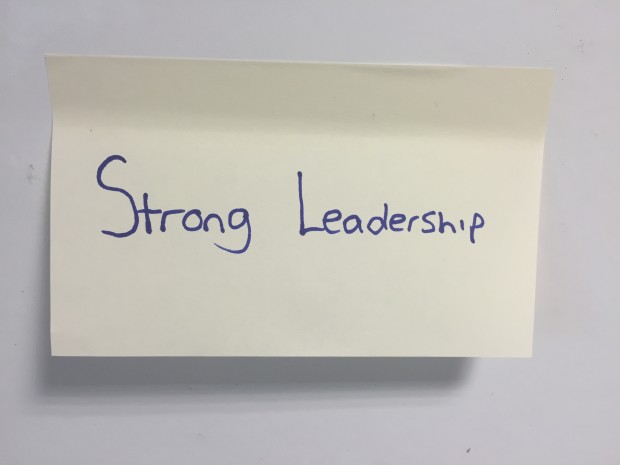 In my previous post we looked at how understanding your digitally excluded customers and effective partnership working can lead to successful local digital inclusion.
Here are three more critical success factors to support local digital inclusion initiatives:
Strong Leadership
One thing that can stand in the way of progress, where digital inclusion is concerned, is that in many local bodies leaders do not fully appreciate  the importance, value and impact of digital inclusion.
In Cambridgeshire, council leaders realised very quickly just how important being online is for both the individual and the economy – it helps people to keep in touch with their family and friends, it helps to forge closer community links and it helps both citizens and the local authority to save money. In recognition of this fact, the county's broadband rollout programme 'Connecting Cambridgeshire' has been backed up with £20m council funding, in addition to the £6.75m it received through Broadband Delivery UK and the  £3m from Peterborough City Council.
Southwark Council emphasises the importance of senior buy-in too, and point out that without it only so much can be achieved. Within the Southwark senior leadership, no one's against digital inclusion but it's not the first thing they talk about. A line of argument that they've found useful is to emphasise the potential savings that can be derived from digitising council services and making sure people have the basic digital skills to use them. In other words, find the hook that will encourage senior leaders to take digital inclusion seriously.
In the case of the Department for Work and Pensions (DWP), the hook was the senior level realisation that there is a basic capability gap amongst the department's staff and that it will be damaging in the long run if this isn't addressed. This view was reinforced by the results of a skills survey. The fact that senior leaders really grasped the need to digitally upskill staff created the environment to test the value of twinning DWP staff with colleagues from organisations such as Barclays and Age UK (see below).

Digital champions networks
A highly popular way of upskilling citizens - particularly when trying to reach those who are older, more vulnerable or who lack any real motivation for getting online - is to build up and make use of digital champions networks.
Lambeth fully launched Digi-buddies in November 2014, a volunteer, peer-to-peer support network, with the aim of helping  people get online and supporting those who can to do more.  This may include supporting residents to get the basic online skills required by employers; to use social networking sites such as Facebook or Twitter and communication tools such as Skype; to do online shopping; or even to complete online forms or job searches. Since November 2014 there have been over 1,700 digital support interactions in the borough.
Digi-buddies is currently run by Thames Reach who recruit and support volunteers from the local community to provide inspiring digital support at key locations around the borough. Digi-buddies don't need to be IT wizards: anyone who is comfortable using a computer can join.  There are currently 48 Digi-buddies who have been recruited from a range of locations such as job centres, and five have now moved onto employment since volunteering.
Digi-buddies will soon be building on a successful outreach pilot in sheltered housing and will be offering targeted outreach to those who can't attend sessions – this will include  a sheltered housing project and a mental health engagement pilot.
Southwark has also funded Thames Reach to train 40-50 digital champions recruited from the community. They're calling this a 'learning stage' in which they're hoping to learn how to deliver digital inclusion support cheaply – and making it a replicable process that communities can 'self-start'. There'll be workshops every 6 months for people to get together and share learning.
Cambridgeshire's digital inclusion initiatives are delivered through informal channels. A key one is the county's network of digital champions. Cambridgeshire currently has around 140 broadband champions. Initially their role was to provide people with information about the programme on an ad hoc basis, but over time they have expanded their influence. Some have begun to run market stall events to increase awareness, whilst others are even running online clubs for over-50s which are designed to help people use Skype, to shop online and to generally make the most of the opportunities that being online brings.

A different approach
Sometimes, when it comes to finding the best channels for equipping people with basic digital skills or ensuring that they have the hardware needed to get online in the first place, thinking outside the box can pay dividends.
When thinking about connectivity, Bristol City Council equipped as many libraries and community hubs as possible with WiFi. But they also then went on to create public wireless hotspots, using CCTV cameras around the city to deploy external wireless.
They also thought about access to kit. Often the issue is that people don't know what to buy. The council had previously sold off lots of their old equipment but realised that the amount of money this generated was marginal. This prompted them to think about how they might better use it. To this end, the council set up its own computer re-use scheme. Computers are refurbished, equipped with Microsoft Office and sold back to the community at a low cost. The deal includes telephone support and a 6-month return to base warranty. So far, the council has managed to turn around 2,100 desktops.
For Southwark, it's about thinking differently about delivery of digital inclusion. Having mobilised people within the community to see the importance of increasing basic digital capability, they say that it's then essential to allow them to 'do' digital inclusion themselves.
They found that members of the community like being told "you'll be a digital champion" - it's empowering, leads to buy in and doing it for yourself is much more rewarding. Community groups have been given money by the Council to pay for computers and WiFi in community centres in order to help to train people with basic digital skills.  The council set the ball rolling but the actual implementation happens elsewhere.
As a caveat to this, Southwark warned that it can be hard work engaging with community groups in the first instance.  But once relationships are formed, it's an invaluable channel of delivery. Critical to success in working with them is forming an equal relationship - ensuring that encouraging them to work on digital inclusion doesn't feel like a diktat coming from the centre. The focus throughout is on empowering people to deliver: perhaps unsurprisingly, the best groups to work with tend to be those who nominate themselves rather than those who are approached.
Don't forget to sign up for alerts to the Digital inclusion blog.