The Government's Digital Inclusion Strategy sets out how we will work to reduce the number of people without basic digital skills and capabilities by a quarter by 2016. We know we can't achieve this goal alone: the cornerstone of our strategy is working closely with partners from the public, private and voluntary sectors to increase digital inclusion. We now have over 50 signatories to our UK Digital Inclusion Charter. This series of blog posts showcases the activities that our charter signatories are undertaking in support of the Digital Inclusion Strategy and Charter.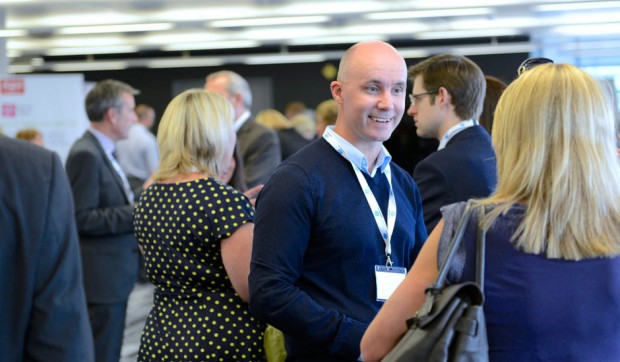 By Nick Williams, Consumer Digital Director
At Lloyds Banking Group we are committed to improving the digital maturity of both individuals and businesses in the UK. By digital maturity we mean how effectively they are using digital technologies like social media, online sales, digital advertising and what their level of basic online skills are. In November 2012 we joined Martha Lane Fox in her Go ON UK alliance at which point we pledged to actively promote digital skills to ensure our colleagues, customers and communities were making the most of the Internet.
In April this year we launched our inaugural Lloyds Bank UK Business Digital Index, the first time anyone had demonstrably measured the level of digital maturity of small businesses and charities in the UK – something we intend to do on an annual basis.
Also this year we were very pleased to be invited to join the Government Digital Services (GDS) digital inclusion delivery board and sign the digital inclusion charter. The charter and board aims are very closely aligned with those of Go ON UK and our own and we're proud and honoured to be involved.
Playing our part
At Lloyds Banking Group, we recognise we have an important part to play in making the shift in digital maturity of businesses and individuals in this country. We currently chair the digital inclusion small and medium enterprise (SME) and voluntary, community and social enterprise (VCSE) working group – specifically looking at the challenges and opportunities facing small businesses, charities and social enterprises in the UK. Leigh Smyth from my team is currently finalising recommendations from the working group to the digital inclusion delivery board to radically improve the digital support for these groups.
Since June, the SME and VCSE working group has been looking at how similarities between the sectors could be used to support digital inclusion activities and where different approaches need to be developed.
Members of the SME and VCSE working group are from a wide range of organisations, including:
Go ON UK
Accenture
Lloyds Banking Group
Tinder Foundation
CILIP
Media Trust
LASA
Good People
BIS
Peninsula Enterprise
Sage
Office of Civil Society (Cabinet Office)
NCVO
BT
Escher Group
Understanding SME and VCSE support
Before the working group could do anything, it needed to know what is already being done. The range of existing digital support is vast and complex and there is great opportunity to join this up.
There are currently loads of fantastic pieces of work happening all over the country to help small businesses and charities get online but some are playing in the same space and it's not clear where the gaps in support are.
The working group are currently busy understanding the existing support for these audiences which, when identified, will form the basis of the working group's recommendations to the board in early November .
We have started to set out the activity and describe the issues that current digital inclusion activity for VCSEs and SMEs addresses. If you have any ideas or feedback on how to map this information - or any additions - then please let the digital inclusion team at GDS know:
digital-inclusion@digital.cabinet-office.gov.uk